Free standard shipping available on all wildland shirts and pants! Choose "FREE Standard Shipping" during checkout
PLEASE NOTE: free shipping not available with non-qualifying items in shopping cart.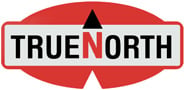 6oz Nomex® PRO Brush Shirt
Item #146140
Enhanced design of our best-selling NFPA 1977 certified Brush Shirt that offers greater durability and superior product fit as well as features.
Features:
Inherently flame-resistant
Two chest pockets with hook and loop closures
Adjustable hook and loop cuff closures to keep dirt out
Convenient sleeve pocket with a pen slot
Innovative, adjustable collar than can be worn up or folded down and secured
High-temperature rated button fasteners
Resistant to UV light fading
Lightweight, breathable fabric for optimal moisture management
Well-tailored, yet roomy enough for easy movement