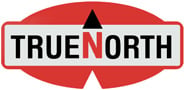 The Trap door™ Hose Pack is designed to load and deploy faster than other hose packs! A bold claim, but once you've tried it we think you'll agree. Designed to carry two single-jacket hose bundles (up to 1 1/2"each) in any configuration (donut, U-shape, etc.). The secret to the Trap door™ pack is, well - the Trap door™ in the bottom. This is a rigid platform that is pulled up by adjustable web, then released with rip-cords mounted on the shoulder harness. The design prevents accidental hose deployments. Color-coded rip cord tabs match the color-coded hose holders so you always know which hose you're deploying. Padded back and shoulder straps for comfort.
Features:
Fast loading, clean deployment
Two levels of 1" or 1 ½" single jacket hose in any configuration
Color coded rip-cord tabs
Padded back and shoulder straps for comfort
Front-facing pocket for wildland hose hardware
Materials: 1000D Cordura , Nylon Webbing, Metal & Nylon Hardware
Weight: 3 lbs
Dimensions: 18" x 18" x 6"