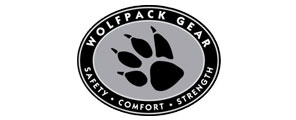 Wolfpack Gear, Inc. prides itself on having the most advanced fire line pack technology in the industry. Their intuitive designs and solid construction focus on Firefighter Safety, Comfort, and Strength.
Every component of a Wolfpack Gear pack has a specific and vital purpose. Wolfpack Gear excels by combining the essential needs of each Firefighter with smart design and uncompromising safety components.  All products are made in the U.S.A.
   All of our Wolfpack Gear ships direct from the manufacturer.